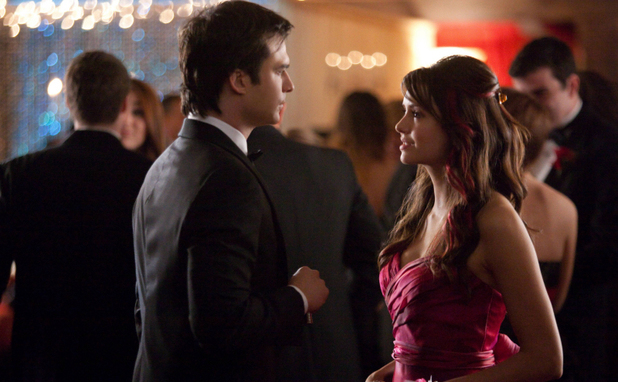 Many fans were delighted when Elena Gilbert confessed his love for Damon Salvatore in the finale of the 4th season, but Ian Somerhalder has a different opinion.
"Got the girl, at a high price," said Ian. "It will be very strange for this guy. Katherine was so in love with for so many years, suffering it innocence of a man of 23 years "
We have to admit it's a little weird triangle between Damon, Elena and Stefan, because it is basically the same love triangle that was many moons ago between Damon, Katherine and Stefan.
"Being in love with this woman who broke your heart, and then suddenly find yourself with someone who is completely identical to it, but that is 160 years younger than you," said Ian. "What I love about their relationship this season is that it's something the audience has wanted to see for a long time. But keep in mind that this is The Vampire Diaries, so people happy for a long time does not exist. "
We have to agree with Ian on the look "strange" in their relationship, but simply do not care. Do you know why? Because they are so cute together ...
Somerhalder describes the program as "being in a marriage. It's a relationship. It lasts about 10 months a year. "
We asked him about his misgivings about the fifth season, and admitted he has "envy" of his partner Paul Wesley, who again made ​​a bad alternative version of his character Stefan.